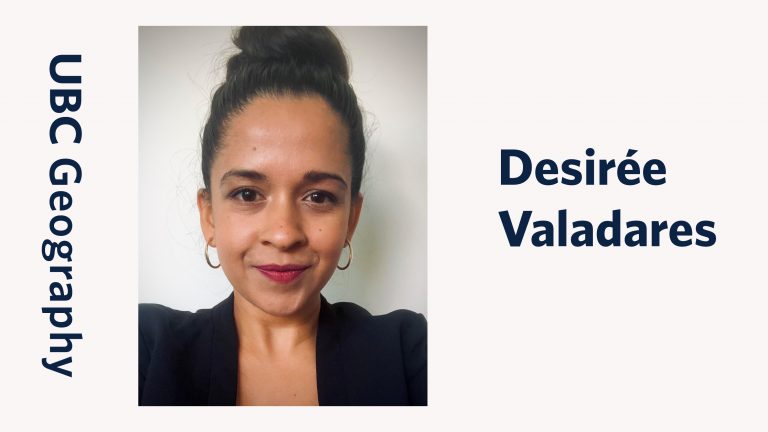 We are delighted to welcome Desirée Valadares as Assistant Professor, Geographies of Settler Colonial Canada, commencing January 1st 2022.
Desirée is currently a PhD Candidate in Architecture at UC Berkeley, in the History, Theory and Society program. Her department is situated on Xučyun – Huichin; the unceded and ancestral land of the Chochenyo speaking Ohlone people.
She is in the process of completing her dissertation, "The Reparative Logics of Second World War Confinement Camp Preservation: Hawai'i, Alaska and British Columbia."
In her research, Desirée considers distinct, but inextricably connected histories of colonization, western imperialism, and militarism in Asia-Pacific and the Arctic that shape Asian migrant and Indigenous relationships to land in North America. She argues for a new heritage politics attuned to competing and overlapping Asian settler war memories of unjust incarceration and unresolved Indigenous (Pacific Islander, Alaska Native and Coast Salish) land claims.
Trained as a landscape architect and architectural historian, Desirée uses field-based methods such as photography, landscape archaeology and architectural documentation to study the extant remains of Second World War internment camps in the Pacific. She combines this with archival research in legal, pictorial, and cartographic collections across the US and Canada.
Of her appointment, Desirée says, "I am honored to join UBC Geography as a faculty member! I look forward to bringing a critical infrastructure and oceanic geographies perspective to the study of settler colonialism, to engage with broader fields of migration and mobility studies. I am eager to mentor undergraduate and graduate students and help them achieve their goals within and beyond the academy."