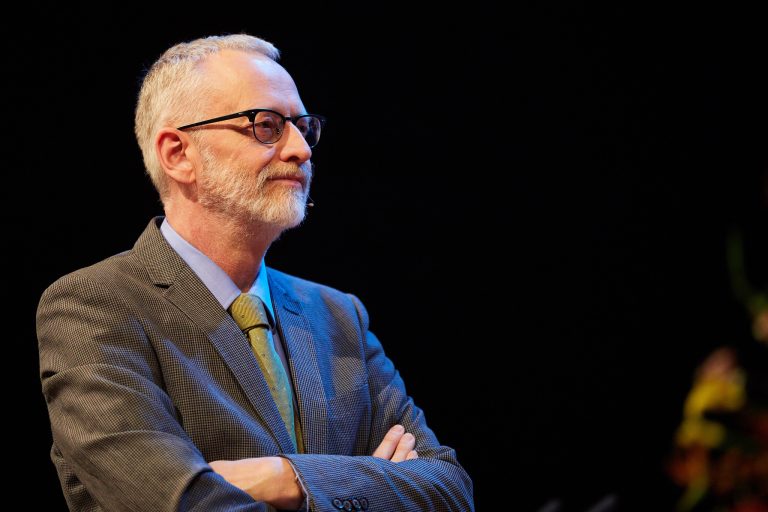 After a varied and remarkable career in the department, we prepare to bid a fond farewell to professor Dan Hiebert as he retires at the end of December.
Dr. Hiebert first joined the department in 1986 as an historical geographer, with an interest in understanding the impacts of immigration on early 20th century Canadian cities. However, as UBC began to transform in the early 1990s and welcome an increasingly culturally diverse student body, he felt prompted to shift the focus of his work from the past to the present. This shift signals one of the primary goals of Hiebert's academic career: to build his research and teaching around a desire to help students understand the forces that shape society and to see how they impact their lives. He has enjoyed the privilege of watching students come to terms with new questions and new ways of looking at the world.
That objective was further enabled by an invitation to participate in establishing a Centre of Excellence on immigration policy research in the mid-1990s. The resulting Metropolis Project was a sixteen-year effort, in Canada and internationally, that brought research on immigration into dialogue with policy and practice. This involved extensive collaboration with government officials as well as non-profit agencies providing services to immigrants and refugees.
Hiebert's role in the Metropolis project gained momentum over time and he became Co-Director in 2003. This period saw him evolve from taking an interest in policy and its consequences, to seeking to understand how policy is made, and eventually attempting to influence that process.
As the Metropolis project began to wind down, he turned his attention to building another large policy-research initiative by establishing the Canadian Network for Research on Terrorism, Security and Society in 2012 — an effort to understand and influence the Canadian approach to cultural diversity, national security, and human rights.
A recent project, on Superdiversity and cities, weaves these interests in immigration and diversity together through the creation of a set of websites enabling people to interact with complex data through representative graphics. Readers can 'see' how the social landscapes of cities are evolving, by exploring the intersections of various forms of diversity, including ethnicity, religious affiliation, education, income, legal status, and economic mobility.
In the final phase of his career at UBC, Dr. Hiebert has been seconded to take up a position as the first Academic in Residence at Immigration, Refugees and Citizenship Canada. In this role he supports policy development within the department, while also working to help scholars to interact more meaningfully with policy officials.
Of his tenure at the ministry, Dr. Hiebert said: "The learning curve that is required before a single, new person can actually make a contribution in such a large and unique system is very steep. That said, it is also deeply rewarding to be able to work with a large number of highly committed and capable colleagues who have been enormously generous in welcoming me into their world. It is also amusing to be the oldest person in every single meeting I attend! I'm still getting used to the daily reminders that Canada is run by able people much younger than me. And it has been a special treat to learn that a few of these young people, who have such important responsibilities, have taken courses I've taught over the years."
Further to this, he considers working with graduate students as one of the most rewarding aspects of his time in the department. "The two highlights of my career have been making some sort of difference to social policy on the one hand, and helping students learn about and achieve this on their own, on the other."