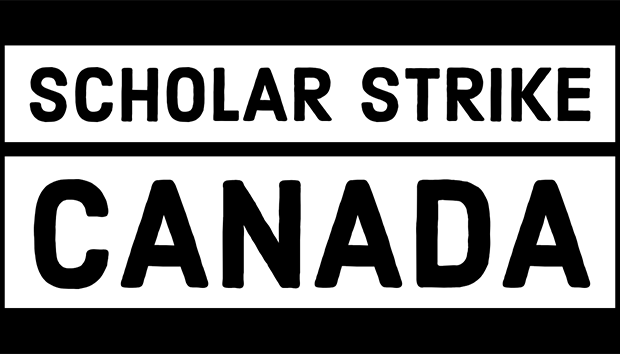 On September 9th and 10th, scholars across the country are participating in a labour action known as Scholar Strike Canada. In solidarity with Black Lives Matter, and in protest against the continued killing of Black and Indigenous people by police forces in the United States and Canada, participating scholars are calling for a two day strike/teach-in.
The Department of Geography at UBC fully supports this action and we encourage our entire community to consider how they can best utilise this time to participate, reflect, and create change.
Participating instructors are choosing to cancel scheduled classes or use class time to focus on building towards racial justice. Below are some of the arrangements, with others still being finalised.
GEOG 121 – No class scheduled, but introductory video will discuss the strike and course content supports the calls to action.
GEOG 310 – No synchronous lecture Wednesday. Lecture posted to canvas on Friday.
GEOG 311 – First class cancelled in support of the strike.
GEOG 316 – There will be a teach-in and discussion.
GEOG 319 – Class will go ahead, but will be recorded for students who want to participate in the strike. There will be a teach-in relevant to the topic.
GEOG 329 – In-class discussion relevant to strike at first class.
GEOG 364 – First class cancelled. Additional readings assigned.
GEOG 374 – Class recorded and will conduct teach-in relevant to topic.
GEOG 410 – A teach-in and discussion will be hosted during class.
GEOG 412 – Posting resources and hosting relevant discussion in class.
GEOG 446 – Class will include a teach-in and discussion.
GEOG 497 – First class cancelled. Students invited to reflect on racism in the context of the Arctic, to be discussed later in class. Introductory lecture posted online.
GEOG 498 – Online class will take place with in-class discussion relevant to the strike.
GEOB 372 – Synchronous labs delayed until next week. Planned activities for the week can be done on Friday if students choose to participate in strike.
A series of public online teach-ins has been organised by Scholar Strike Canada across these two days, with a full schedule available on their website.
Racial justice is fundamental to the work we do as geographers, and we recognize that we still have much work to do as a department to combat anti-Blackness and anti-Indigenous, colonial violence within geography as a whole. That work begins with us. We cannot have climate justice without racial justice. We cannot hope to have a liberated future without racial justice. The carceral is a geography.
We will be reflecting again on our commitment to anti-racist work, and this reading list of Black geographers – from whose work we must learn and be drawing regular, required reading.
Prof. Geraldine Pratt
Head of Department
From Scholar Strike Canada:
Scholar Strike originated in the U.S from a tweet by Dr. Anthea Butler who, inspired by the striking WNBA and NBA players, put out a call for a similar labour action from academics.   The Canadian action is aligned with the one in the U.S., in its call for racial justice, an end to anti-Black police violence and it adds a specific focus on anti-Indigenous, colonial violence. Organized by Beverly Bain and Min Sook Lee.
Scholars across Canadian universities are outraged at the relentless anti-Black police killings of Black people in the U.S. and in Canada. As athletes have done, so, too, must academics. We will be joining thousands of academics in higher education in a labour action known as Scholar Strike to protest anti-Black, racist and colonial police brutality in the U.S., Canada and elsewhere. Scholar Strike for Black Lives in Canada will take place on Sept 9th & 10th, 2020.  For these two days, we will pause our teaching and all administrative duties.  We will use this time to organize public digital teach-ins on police brutality and violence in our communities from both historical and contemporary perspectives.
We recognize the precarious labour status of many of our colleagues in academia, and we invite university workers to participate in this labour action as much as you are able to engage.  Some will not be able to participate fully, but there are many ways to engage with this protest, from amplifying the message on social media to using the digital public teach-ins during class time.