Ben Pelto
Posdoctoral Reserach Fellow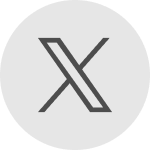 Twitter
Research Area
---
About
I am a Mitacs Elevate Postdoctoral Research Fellow. My Mitacs postdoc is a joint project with BC Hydro and Dr. Dan Moore of UBC titled "Cumulative change of climate and land cover change on river flows in mountain catchments".
My research examines the interacting influences of climate change, glacier retreat, exposure of new post-glacial lakes and vegetation succession on deglaciated areas on catchment hydrology and water resources. The study involves the application of geospatial analysis and modelling using remote sensing and field data, combined with process-based models, to explore the relative roles of these environmental changes over recent decades and to make projections of their influences to the end of the current century. This type of research is critical given the climate-driven increase in the frequency and magnitude of water-related hazards such as floods and drought and the deterioration of aquatic habitat quality for cold-water species such as salmon.
I completed my PhD at the University of Northern British Columbia Department in Geography in November 2020 where I investigated glacier mass change in the Columbia and Rocky Mountains of British Columbia. My project focused on furthering our ability to measure and understand the response of glaciers to climate change.
---
Teaching
---
Publications
Pelto, B. M., & Menounos, B. (2021). Surface Mass-Balance Gradients from Elevation and Ice Flux Data in the Columbia Basin, Canada. Frontiers in Earth Science, 9, 587. doi: 10.3389/feart.2021.675681
Moore, R. D., Pelto, B., Menounos, B., & Hutchinson, D. (2020). Detecting the effects of sustained
glacier wastage on streamflow in variably glacierized catchments. Frontiers in Earth Science,
8, 136. doi: 10.3389/feart.2020.00136
Mortezapour, M., Menounos, B., Jackson, P. L., Erler, A. R., & Pelto, B. M. (2020). The role of meteorological forcing and snow model complexity in winter glacier mass balance estimation, Columbia River basin, Canada. Hydrological Processes, 34(25), 5085–5103. doi: 10.1002/hyp.13929
Pelto, B. M., Maussion, F., Menounos, B., Radić, V., & Zeuner, M. (2020). Bias-corrected estimates of glacier thickness in the Columbia River Basin, Canada. Journal of Glaciology, 118, 1–13. doi: 10.1017/jog.2020.75
Pelto, B. M., Menounos, B. and Marshall, S. J. (2019) Multi-year evaluation of airborne geodetic surveys to estimate seasonal mass balance, Columbia and Rocky Mountains, Canada, The Cryosphere, 13(6), 1709–1727. doi: 10.5194/tc-13-1709-2019.
Menounos, B., Hugonnet, R., Shean, D., Gardner, A., Howat, I., Berthier, E., Pelto, B., et al. (2018). Heterogeneous changes in western North American glaciers linked to decadal variability in zonal wind strength. Geophysical Research Letters, 45. doi: 10.1029/2018GL080942
Pelto, B. M., Caissie, B. E., Petsch, S. T., & Brigham-Grette, J. (2018). Oceanographic and climatic change in the Bering Sea, Last Glacial Maximum to Holocene. Paleoceanography and Paleoclimatology, 33. doi: 10.1002/2017PA003265
---
Awards
Governor General's Gold Medal, UNBC 2021
---