Designed for those interested in cities and the way urbanization shapes historical and contemporary processes of social and environmental change.
Program Options
Program Overview
If you're reading these words, you are unique in the history of humanity and the planet.
You are part of the first generation to live in an urban world. While there are many individual cities that can be traced back hundreds or thousands of years, it was only a few years ago that the world crossed the fifty-percent threshold: for the first time ever, most people in the world live in an urban area.
Over the next century, all of the world's net population growth will take place in urban regions, and nearly every aspect of economic, social, political, technological, and environmental change is urbanizing.
The challenges and opportunities of the world are now urban problems and possibilities, and debates about urban futures have only been heightened during the latest global health pandemic.
Cities are at the forefront of global responses to climate change; urban policy is seen as a key catalyst for transitioning to a sustainable and just society; and the data and technologies available to understand and shape urbanization are leaping forward – now, more than ever, we need people who are deeply trained to be citymakers.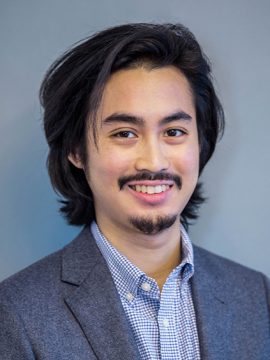 I turned to geography and urban studies to reconcile my deep concern for the welfare of the world and to better understand the importance of sustainable development.
Victor Ngo
Urban Studies graduate
Students in Urban Studies explore questions such as:
How do different cities reflect different societies and histories? How do urban processes change societies through innovation, rural-to-urban migration, and social and political movements?
How have the cities produced through histories of industrial capitalism and colonialism shaped our relations to one another and to nature? How can today's cities help create more sustainable and equitable futures?
How do cities concentrate the greatest achievements of human creativity — art, literature, technology, architecture, engineering — into legacies that shape the lives of future generations?
How are separate cities integrated into regional, national, and transnational networks through flows of people, commodities, money, and ideas?
Careers
Students taking the Major in Urban Studies will have a wide range of potential career paths after graduation, including:
Urban and regional planning
Local and federal government
Environmental design
Social and community service
City administration
Urban agriculture
Social policy research
Green building
Housing innovation
Decarbonization in cities
Public engagement consulting
Real estate and development