Learn more about the career paths of previous UBC Geography graduates.
Undergraduate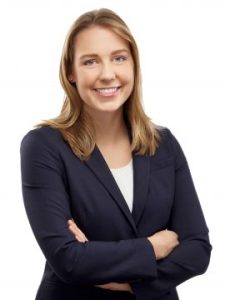 Claire Seaborn (BA, 2010)
Lawyer, McCarthy Tétrault LLP
First job after graduation:
Internship, Environment & Energy – Embassy of Canada, Washington DC
"While I have held many other jobs since, my work at the Embassy played an important role in me landing [a] job as a senior advisor to the Minister of Environment and Climate Change, Catherine McKenna.
In this role, I advised the Minister on issues related to climate change, impact assessment for industrial projects, waste and plastics, international trade, and parks and conservation."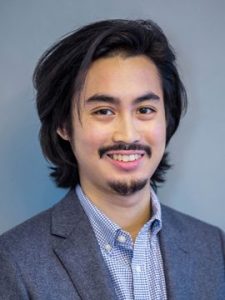 Victor Ngo (BA, 2013)
Senior Transportation Planner, WATT Consulting Group
"As a geographer, I have gained an appreciation for multiple ways of understanding the world.
An Arts degree provides students with a broad perspective on societal issues and equips them with the ability to forge intellectual bridges and identify points for meaningful and positive intervention."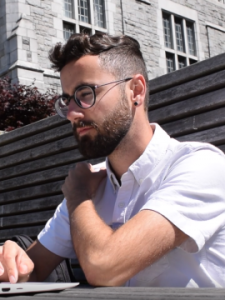 Lawrence Book McKnight (BA, 2015)
Project Assistant, Diaspora Engagement Unit – International Organization for Migration (United Nations)
"Take your time when choosing what you want to study, and if you don't like it – change it!
It's better to have a path that you're more interested in, rather than one you think you have to do."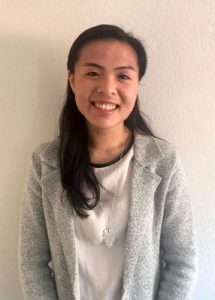 Alison Fung (BA, 2016)
Climate Adaptation Analyst, Government of Yukon
First job after graduation: Consultation Officer, Fisheries and Oceans Canada (DFO)
"The Environment and Sustainability program in the geography department combined both the science and human aspects of environmental problems, which are very interconnected.
It helped me learn to analyze complex issues and brainstorm solutions, and gave me a general base of knowledge of environmental issues today."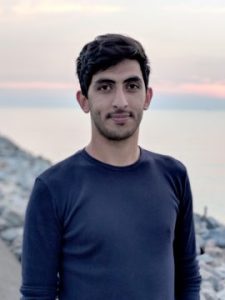 Faisal Paktian (BA, 2017)
Project Websites & Communications Officer (MENA Division), Geneva Centre for Security Sector Governance
First job after graduation:
Internship, Geneva Centre for Security Policy
"I have always wanted to work for human well-being through sustainable development projects. Sustainable development, for me, is not limited to the economic well-being of humans, but it also encompasses the subject of peace and security as well as the environment.
However, to work in this field, I needed to grasp a complete understanding of our world and how everything in it works, and I wanted to do so at a diverse and large university, so I chose to study political science and geography."
Myia Antone (BA, 2019)
Squamish Language Teacher, Kwi Awt Stélmexw
Founder, Indigenous Women Outdoors
First job after graduation:
Teacher, Vancouver Aquarium
"I chose my program because I love my traditional territory (Squamish Nation) and wanted to learn more about how forests live and thrive – and learn ways to protect it all.
While my degree was half science, half arts – I felt like I got a well-rounded perspective on sustainability."
Graduate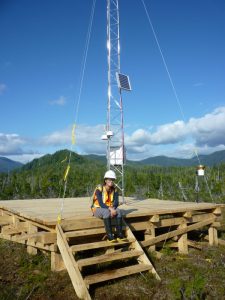 Amy Thai (MSc, 2007)
Senior Policy Analyst, Air Quality Planning and Assessment – Metro Vancouver
First job after graduation:
 School Program Leader, Calgary Science Center
"I had a pretty awesome time collecting data by cycling around the city, my handlebars laden with scientific equipment that was worth orders of magnitude more than my bike.
To me, undergrad was a taste of university, but in grad school, I could really gorge on the university experience. I loved learning how to formulate my own hypothesis and designing a study to test it out."
Justin Tse (PhD, 2014)
Assistant Professor of Humanities (Education), Singapore Management University
First job after graduation:
SSHRC Postdoctoral Fellowship in Comparative Religion – University of Washington
"I tell my students that some of the most practical things they learn in my courses is how to have a free-flowing discussion and how to write a paper because in both cases, they are learning to manage the unmanageable words that get away from them and slip through their fingers like sand.
As I teach here, I often reflect on my UBC education. I find myself slipping back into my own first-year materials in Arts Foundations especially, where I too had to learn how to follow a free-flowing conversation, read a book a week, and write papers too."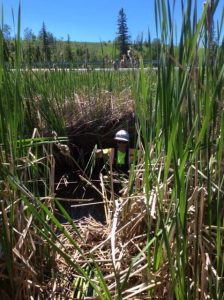 Sarah Davidson (PhD, 2016)
Senior Geoscientist, BGC Engineering
"My time in the geography department provided the perfect background for the work I do now; rather than learning specific modelling programs or skills I learned the importance of understanding the processes that form the landscapes that we observe today.
This brings me to my favourite part of being a geoscientist: we're essentially landscape detectives.
We use any evidence available – including air photos and satellite imagery, LiDAR, hydrometric data, previous research and reports, and even eyewitness accounts – to understand the processes that have shaped a landscape in the past."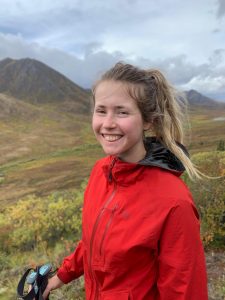 Caitlin Tatham (MSc, 2019)
Project Geoscientist, Sitkum Consulting Ltd.
"Take advantage of the resources around you.
Attend conferences, volunteer for research, ask your professors about work opportunities in and outside of academia.
It's cheesy, but networking really can help you find opportunities you wouldn't have known even existed."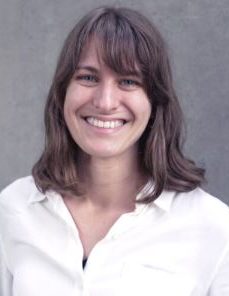 Lauren Vincent (MSc 2020)
Project Manager, Ostrom Climate Solutions
"My degree helped me to think outside the box of my previous education and opened me up to new opportunities in the field of climate change.
My advice would be not to limit yourself to where you think your degree "should" take you!"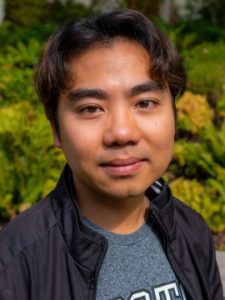 Kevin Hu (MSc, 2021)
Data Analyist, BCCDC
"I want everyone to know that a medical geographer can do more than mapping disease rates.
We don't have to dig deep into the clinical side, but can contribute to addressing health inequity."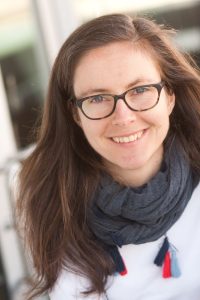 Anya Leenman (PhD, 2021)
Junior Research Fellow, University of Oxford
"My current job is a research-only position with a lot of freedom.
I really appreciate this independence – I can pursue problems and questions that I feel are both important and interesting, and it gives me a real sense of ownership over my work."