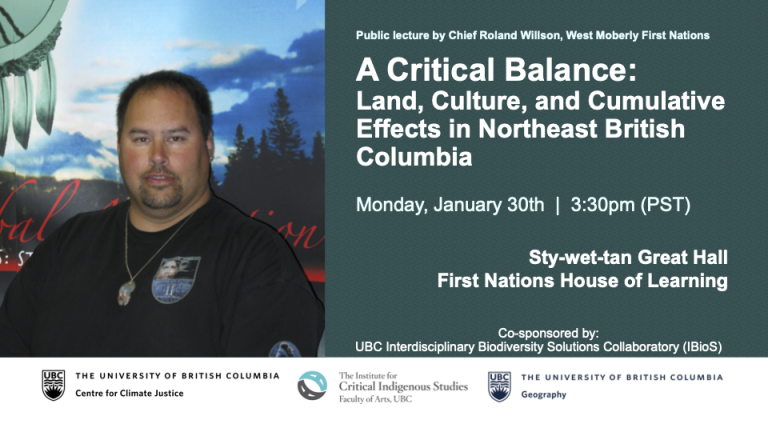 Public lecture by Chief Roland Willson, West Moberly First Nations
Chief Willson will address cumulative effects on West Moberly First Nations territories, including those stemming from hydroelectric dams, forestry, oil and gas development and now climate change.
He will also speak about their path-breaking caribou recovery efforts in light of these cumulative effects.
All welcome. Registration not required.