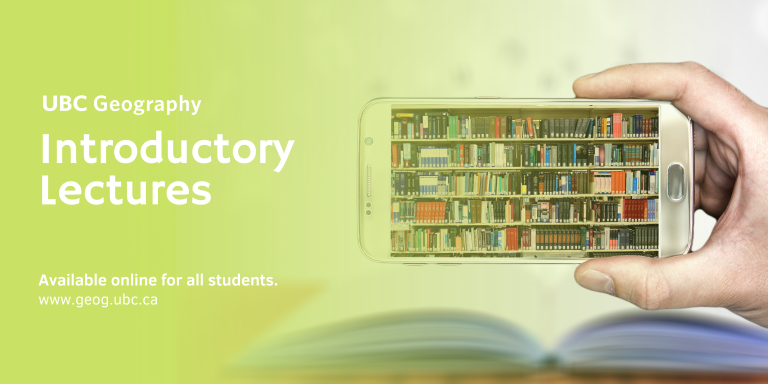 Would you like to try a geography course, but aren't sure about enrolling yet?
Introductory lectures and syllabi for many Geography courses this term are available online for any UBC Vancouver student!
Just log in to Canvas here to see the available lectures. More will be added each day.
The lectures are hosted on Canvas, but this is not the same as registering for a course. If you are interested in taking a course after viewing an introductory lecture, you will still need to register by logging in to your course schedule.
The deadline for adding/dropping courses is Friday 21st January 2022.