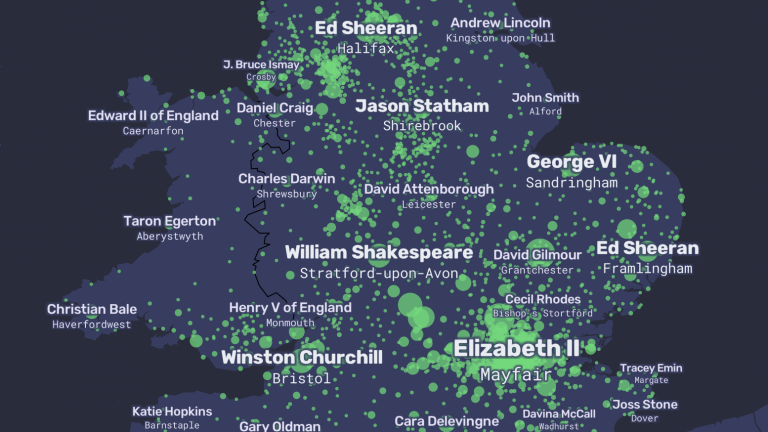 The Pudding, a digital publication which tells stories through data, has created A People Map of the UK.
Pulling stats from Wikipedia, it works out who is the most well known person from each town and city; whether they were born, raised, or still live there.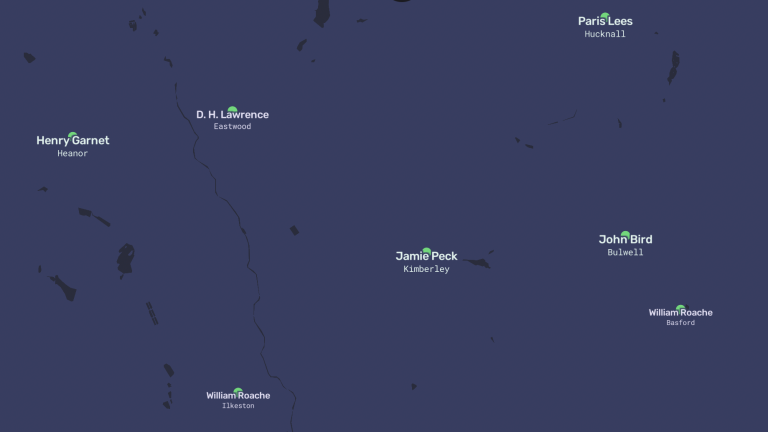 Geography professor Jamie Peck has the distinction of being the most Wikipedia'd person from the town of Kimberley in Nottinghamshire.
His neighbours include writer DH Lawrence, actor William Roache (from the long running soap Coronation Street), author and broadcaster Paris Lees, and Manchester United strike Andy Cole.
You can explore the People Map of the UK, and its US version.