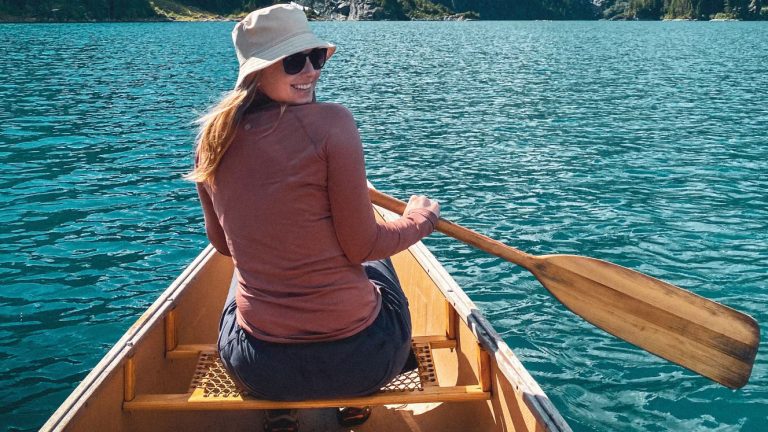 Courtney Smaha is the Project Director for the Atl'ka7tsem/Howe Sound Marine Stewardship Initiative – whose goal is to build capacity to protect the diverse economic, ecological, cultural, and social values associated with Átl'ka7tsem/Howe Sound's ocean and freshwater. 
The Initiative has created a centralized interactive map (The Marine Reference Guide) that pulls together information about Átl'ḵa7tsem's ocean to support informed decision-making, collaborative management, marine spatial planning, and community education.
Courtney graduated from UBC Geography in 2015, with a BA Environment & Sustainability.
Were you always interested in marine/ocean-related work?
Growing up in Terrace, BC, my love for the ocean started at a young age during the occasional trip to Prince Rupert, or to visit my grandparents in Port Moody. I have fond memories of flipping rocks in the intertidal, and watching the little critters crawl out from underneath them.
From there my passion only grew, from winning first place in the science fair for my project on marine mammals, to taking a marine biology course in grade 11.
Throughout high school, we learned about climate change and the detrimental, unsustainable impacts humans were having on the environment. It was noted that this area of study would become increasingly important in the future.
Having moved in high school due to the collapse of the logging industry in Terrace, I had personally felt the impacts of the boom-and-bust economy that is natural resource extraction. This experience, paired with the knowledge of environmental degradation, directly influenced my decision to take the Environment & Sustainability Geography program at UBC, to understand if and how economic activities and the environment could flourish in tandem.
These long-standing interests have now beautifully come together into one emerging role with the Marine Stewardship Initiative.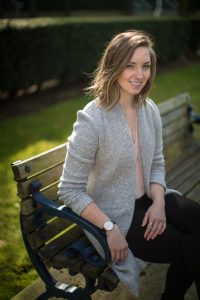 What was your pathway to your current role?
A passion for the marine environment was one of my main drivers in moving to Vancouver for my undergraduate degree, and one of the reasons why I stayed. As I worked in the terrestrial side of consulting after graduation, I wanted to continue gaining experience in the marine environment and volunteered at the Vancouver Aquarium.
In 2018, I had the opportunity to become one of three environment staff at BC Ferries. Working for North America's largest ferry operator was a challenging but rewarding experience. The role primarily focused on ensuring ferry, terminal, and shipyard operations were acting in accordance with regulation, and going above and beyond regulation, by implementing environmental best management practices.
This role had great work-life balance, and I was able to undertake additional volunteer efforts, participating in the Ocean Bridge Program in my spare time.
When pandemic restrictions came into effect, I began working from home, and took this as an opportunity to pursue a master's degree in my spare time. My thesis focused on management of the marine environment. This program has taught me a lot about the implementation of reconciliation and regenerative innovation in day-to-day activities, to create a world where humanity and nature thrive together.
When the role of Project Director for the Átl'ḵa7tsem/Howe Sound Marine Stewardship Initiative came up, I jumped on the opportunity. Here was a chance to dive back into the world of mapping, in a marine space, where learnings gained during my undergraduate and master's program could be more directly applied – and all in a region that is coming together to demonstrate sustainability in action, as Canada's 19th UNESCO biosphere region.
What does your job involve and what projects are you currently working on?
This role is all encompassing, and no one day is the same, which makes the work I do very exciting and energizing!
The main function of my role as Project Director involves creating project plans and associated budgets, applying for grant applications, and recruiting employees, volunteers, and project collaborators to help carry out proposed activities.
These activities include maintaining decision-support tools, such as our Marine Reference Guide (an online interactive map that displays both spatial and non-spatial data), training and engaging end users on the formation, use, and application of our decision-support tools, and filling data gaps by conducting research and monitoring on important socio-ecological indicators.
What is your favourite part of your job?
I am able to be my most authentic self, alongside a group of like minded individuals, embodying and implementing the change we hope to see in the world. 
The most important part of my role is getting people outside. By being immersed in nature, people begin to appreciate, care, and understand all that it has to offer.
Atl'ka7tsem/Howe Sound Marine Stewardship Initiative have a volunteer opportunity available for students interested in mapping. Find the full details below.