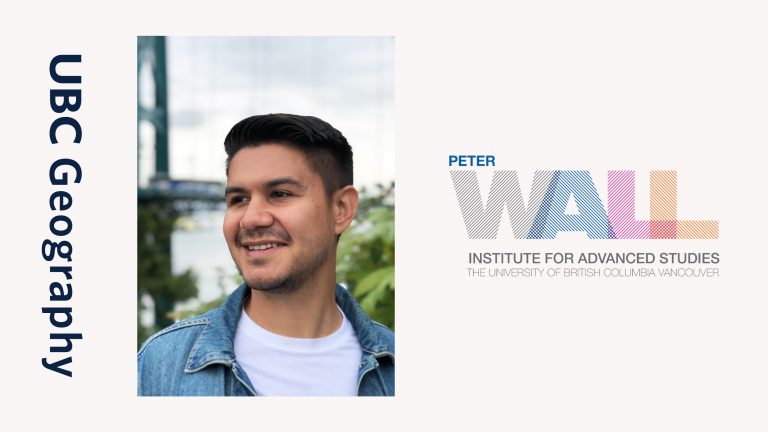 Dr. Mohammed Rafi Arefin has been named a Wall Scholar for 2021-22.
Recipients of the Wall Scholars Research Award spend a year in residence at the interdisciplinary Peter Wall Institute.
This year's awardees include UBC faculty members, as well as scholars from Canada (Toronto), Spain and South Africa, who come from a wide range of disciplines, including the humanities, sciences, medicine and theatre.
They will focus on the theme of Complex Systems, bringing their unique perspectives to expand our knowledge of dynamic systems, address challenges and explore opportunities for positive change.
Dr. Arefin researches and teaches urban environmental politics with a specific focus on waste, sanitation, and inequality. His current research is on the historical development and contemporary politics of Cairo's solid waste and sewage systems.
As a Wall Scholar, Dr. Arefin plans to begin work on his new project examining how the relationship between waste, health, and urban governance is shifting in light of developments in fields of wastewater epidemiology and microbiology of the built environment. These established but now rapidly expanding fields have reframed sewage from a dirty incidental of urban life to an untapped river of biomedical information.
From detecting polio outbreaks in the Middle East, to identifying opioid overdose hotspots in the United States and Canada, to now locating COVID-19 infections across the world, wastewater epidemiology is ushering in a dramatic shift in how waste and human health are governed in urban settings. These shifts have important but underexplored implications for governance, public health, surveillance, privacy, and urban inequality which Dr. Arefin hopes to delve into during the tenure of the Wall Scholars program.
Dr. Arefin's residency will run from August 1, 2021 to July 31, 2022.