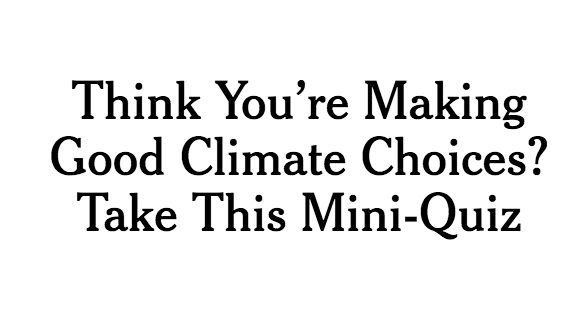 Work published by recent PhD graduate Seth Wynes and professor Simon Donner has been featured in the New York Times.
The climate mini-quiz, which encourages readers to evaluate how effective different emission reduction actions are, draws on work recently published by Wynes and Donner in Climactic Change.
When participants were asked to rank the impact of different activities, four out of five people underestimated the climate importance of flying. More than half overestimated the significance of reusable grocery bags.
"I was a little bit surprised at the persistence of some misperceptions," said Seth Wynes, a doctoral candidate at the University of British Columbia and the lead author of the study, published this month in the journal Climatic Change.
Mr. Wynes said people may have underestimated the greenhouse gas sources they can't see, like agricultural emissions, and put too much weight on the ones they encounter every day.
"You don't see the methane emissions that a cow produces," Mr. Wynes said. "You do see the exhaust coming out the back of the car."
You can take the quiz and read the full story at The New York Times (not paywalled).