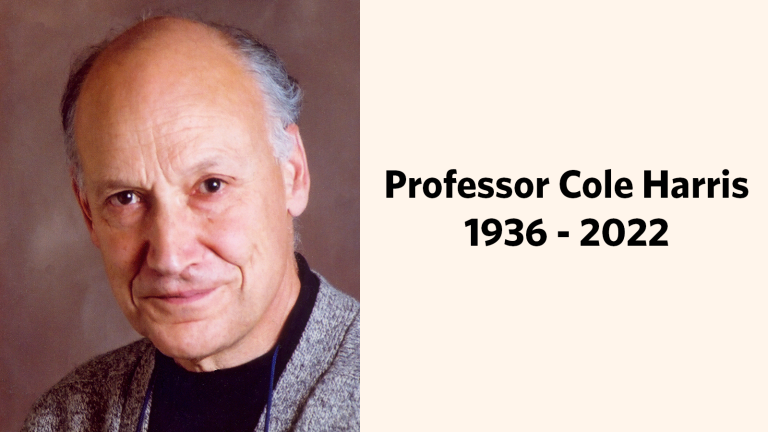 We are deeply saddened to announce the passing of Cole Harris, professor emeritus at UBC Geography.
He will be fondly remembered by his colleagues, and the many students he taught during his distinguished career.
There will be an opportunity in the coming weeks to share our memories of Cole, and reflect on his time with the department.
His memorial service will take place at 4pm on October 11th, at the Unitarian Church of Vancouver.
There will be a live stream available, for those who cannot attend in person.