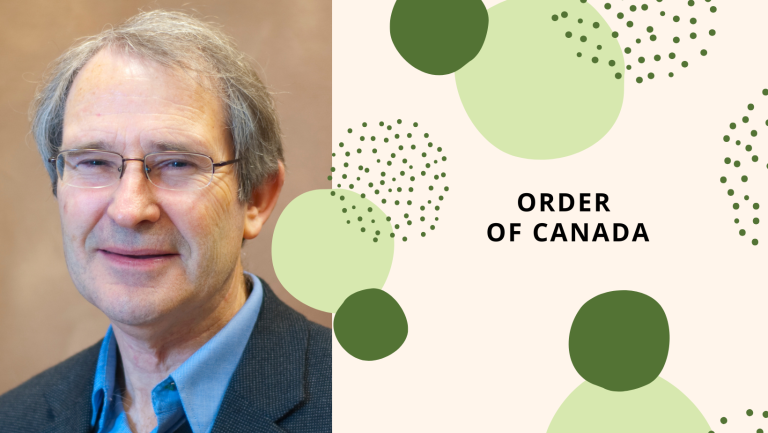 On December 29th 2022, Professor Emeritus David Ley was appointed to the Order of Canada for his ongoing and substantial contributions to the field of human geography.
The Order of Canada is one of the country's highest honours. It recognizes people across all sectors of society who have made extraordinary and sustained contributions to Canada.
Across Dr. Ley's prolific career, his research and teaching have focused on the fields of urban and social geography.
A principal long-term interest has been the processes of social and spatial change in older inner city neighbourhoods. Most notably, he has conducted work on gentrification; processes of urban reinvestment leading to housing renovation or redevelopment, and the replacement and displacement of poorer households by the middle-class.
Of receiving this latest honour, Dr. Ley said: "This news was totally unexpected, and I'm very pleased to continue the department's unusual run with Order of Canada appointments. By my count, this is the sixth award to a Geography faculty member since the foundation of the Order of Canada in 1967 — an extraordinary number! I'm very grateful for the unusual dedication to teaching and scholarship in Geography, which provides a high bar to inspire all of us to excel in research and in the classroom."
Dr. Ley first joined UBC as an assistant professor at age 24 in 1972. He received his BA in Geography from Oxford and his PhD from Pennsylvania State University for an ethnographic study in an Afro-American neighbourhood in Philadelphia. He has authored six books, including Millionaire Migrants (2011) and The New Middle Class and the Remaking of the Central City (1996), and co-edited another five.
From 1996 – 2002, Dr. Ley was the founding UBC leader of the Metropolis Centre of Excellence, a long-term interdisciplinary research programme on immigration in Canadian cities, partnered with government and NGOs. He served as head of the Department of Geography from 2009 – 2012.
Since retiring from the department in 2018, Dr. Ley has remained highly active as a scholar. His forthcoming book, Housing Booms in Gateway Cities is being published by Wiley in 2023, and includes research in Singapore, Hong Kong, Sydney, London (UK), and Vancouver.
Among his honours, Dr. Ley has been a Trudeau Foundation Fellow, a Canada Research Chair, a Fellow of the Royal Society of Canada, and a recipient of the Distinguished Scholarship Award of the Association of American Geographers. He was recently elected a Fellow of the Academy of Social Sciences in the UK, and holds an honorary doctorate from the University of Neuchatel, Switzerland.
"I have no doubt there are other academic CVs at UBC that are the equal of mine," says Dr. Ley. "In Geography, colleagues have taken the time and interest to advance a persuasive nomination. My deep thanks to all of you. This is truly a community achievement."
Recipients of the Order of Canada from UBC Geography:
David Ley (2022)
Michael Church (2017)
Olav Slaymaker (2014)
Timothy Oke (2008)
Cole Harris (2004)
Ross Mackay (1981)