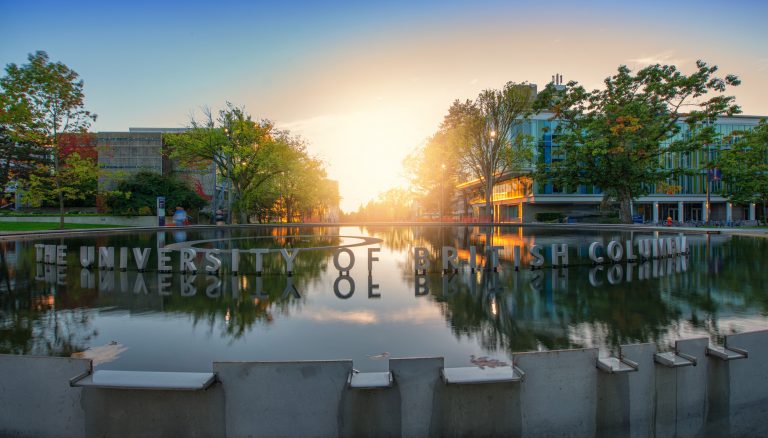 Last updated: Friday 8th July 2022
UBC Geography continues to implement measures to keep our community safe.
Teaching
All 2022 Winter Term 1 courses are scheduled to be delivered in person.
Your health and wellbeing are our primary concern during this pandemic. If you are feeling unwell, or are unable to attend an in-person class because you need to seek testing or self-isolate, please reach out to your instructor and we will support you.
You will not be academically disadvantaged or penalized if you need to stay home. Reducing the spread of COVID-19 wherever possible helps to keep our community safe, and we strongly encourage all members of UBC Geography to make safe and informed choices.
Advising/Student Support
UBC Geography student advising appointments can be booked here, and both video conferencing and phone conferencing options are available.
You can also book an appointment with Arts Advising.
Graduate students are encouraged to contact their academic advisor and/or graduate chair Jim Glassman with any questions.
Guidelines and requirements for international students wishing to travel to Canada are changing regularly. Please contact International Student Advising with any questions about your personal circumstances before booking or embarking on travel. For student accommodation, please contact UBC Housing.
We will support you as much as possible in accessing course materials if your arrival to Canada/on campus is delayed – please speak with your instructor.
Staff
Most staff are offering in-person support at this time, but with the increasing adoption of flexible working by UBC, they may be remote for several days of the week. It is best to contact people directly.
A/V support is available from Aaron, including support for recording lectures in the Geography building. Please email in the first instance with any questions about online teaching. UBC's Keep Teaching website is also being regularly updated.
The Geographic Information Centre has resumed some services. Please check the GIC website for details on new processes for loans and returns.
Geography Building
The Geography building is currently open.
During term time, the Geography building is unlocked Monday – Friday, 7:30am – 5:30pm. Outside of those hours, you will need your UBC Card for access. Students with evening classes will be given access until 8:30pm on those days.
Building Operations have evaluated all teaching spaces in the building for adequate ventilation. You can review UBC's Teaching Spaces Evaluation Summary in full.
Everyone working on or returning to campus is required to complete the mandatory UBC Go Forward COVID-19 Safety Planning Training. You can review UBC's Safety Plans online.
Please monitor your health and stay home if you are sick. Daily self assessment is required for those on campus, and you can use the Thrive Health or UBC Safe Vancouver tools.
Please use hand sanitizer as you enter the building.
Please be considerate of those maintaining physical distance and wearing masks, and be mindful that some members of our community are particularly vulnerable to COVID-19 and will wish to take additional safety precautions of their own. We ask that you respect these, as UBC maintains a respectful environment.
Washrooms, kitchen areas and elevators have now returned to typical use/occupancy. Please be considerate of people's concerns and personal space.
If you have any issues or complaints, please let Sandy or your faculty supervisor know.
Building Operations 822-2173; Campus Security 822-2222; First Aid 822-4444; Emergency 911.
COVID-19 Campus Rules
Please ensure you are familiar with UBC's COVID-19 campus rules.
Assess yourself daily for COVID-19 symptoms.
Stay home if you are ill.
If you have been exposed to someone with COVID-19 or have symptoms of COVID-19, complete the BC Self-Assessment Tool and follow any directives given to you by public health.
If you have any questions about UBC's broader response, or other facilities and services on campus, the university's COVID-19 website has helpful FAQs and information.
We will update this page regularly as changes occur, and deeply appreciate how supportive and kind our departmental community has been to each other in this unprecedented time.