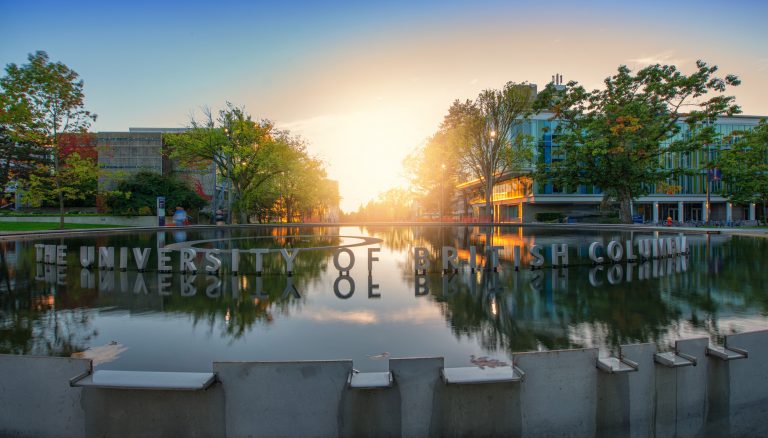 Last updated: Tuesday 17th November
UBC Geography continues to implement measures to keep our community safe during COVID-19 in the 2020/21 academic year.
Teaching
All courses for 2020 Winter Term 1 are being offered online. A complete list, including details of whether scheduled attendance is required, can be found here.
UBC has announced that courses for 2020 Winter Term 2 will be offered online. More details about Geography courses specifically will follow later in Term 1.
Advising/Student Support
UBC Geography student advising is now online. Appointments can be booked here, and both video conferencing and phone conferencing options are available.
UBC Student Services has a dedicated page for COVID-19 resources and support, including emergency funding.
Graduate students are encouraged to contact their academic advisor and/or graduate chair Jim Glassman with any questions.
Guidelines for international students wishing to travel to Canada were amended on October 20th. Please contact International Student Advising with any questions about your personal circumstances before booking or embarking on travel.
Staff
Some staff support is available in the building, but staff are largely working from home and can be contacted via email, including the IT support team.
A/V support is available from Bret in the building and from Aaron remotely. Please email in the first instance with any questions about online teaching. UBC's Keep Teaching website is also being regularly updated.
The Geographic Information Centre has resumed some services, but is currently closed to visitors. Please check the GIC website for details on new processes for loans and returns.
Geography Building
Our UBC Geography Phase 2 Safety Plan (last revised Nov 17th) is now in place, with high priority access to key lab spaces and offices for a limited number of people permitted on a case by case basis. Please contact Sandy Lapsky to request access.
Everyone is asked to work remotely if possible but if there is a need to be in the building, then we can schedule your access while maintaining a 66% occupancy rate for Stage 2.
Before you return to the building, you must complete UBC's online course on Preventing COVID-19 Infection in the Workplace. Please email Sandy the certificate of completion.
Please monitor your health and if you have symptoms, do not come to campus.  You will have to declare that you are symptom-free before you enter the building.
You will need to log in when you enter and exit the building.  We have prepared a QR code posted on entry doors. You may want to check that you have a QR code reader on your smart phone or you can login via this link.  This questionnaire will ask you about your health as noted in (3).
Please use hand sanitizer as you enter the building.  Please practice physical distancing and walk on the right hand side. Wearing a non-medical mask is now required in shared indoor spaces, unless you are exempt due to an underlying medical condition.
Building hours are 8 am to 6 pm, Monday to Friday.
Please wipe your work areas before and after use. Supplies are provided.
Please follow occupancy rules for washrooms/elevators.
Do not use kitchens and lounges.
If you have any issues or complaints, please let Sandy or your faculty supervisor know.
Building Operations 822-2173; Campus Security 822-2222; First Aid 822-4444; Emergency 911.
COVID-19 Campus Rules
Please ensure you are familiar with UBC's COVID-19 rules. In accordance with updated Public Health Orders (in effect from November 7th – 23rd), it is vital that everyone who plans to be on campus adhere to these requirements.
All UBC students, staff and visitors are required to wear non-medical masks and maintain physical distancing in shared indoor spaces on campus. Full details, including exemptions for those with medical conditions, are available here.
Assess yourself daily for COVID-19 symptoms.
Stay home if you are ill.
If you have been exposed to someone with COVID-19 or have symptoms of COVID-19, complete the BC Self-Assessment Tool and follow any directives given to you by public health practitioners or contact tracing teams.
Stay physically distant as much as possible.
If you have any questions about UBC's broader response, or other facilities and services on campus, the university's COVID-19 website has helpful FAQs and information.
We will update this page regularly as changes occur, and deeply appreciate how supportive and kind our departmental community has been to each other in this unprecedented time.