Juanita Sundberg
She / Her / Hers
Associate Professor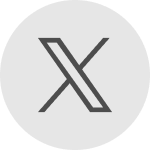 @SundbergJuanita
Research Area
Education
University of Texas, Austin, 1999, MA, PhD
New School for Social Research, MA
Trinity University, BA
---
About
I bring the insights of feminist political ecology and the sensibilities of an ethnographer to bear on nature conservation, border security, and militarization.
My work seeks to foster conversations between feminist geopolitics, critical race theory, posthumanism, political ecology, and Latin American Studies.
My current project examines the environmental dimensions of United States' border security policies in the United States-Mexico borderlands, with a specific focus on protected areas like national wildlife refuges.
---
Teaching
---
Publications
2023
Reimer, C.Ruder, S-L. Koppes, M. and J. Sundberg. 2023. A pedagogy of unbecoming for geoscience otherwise. Annals of the Association of American Geographers. doi: 10.1080/24694452.2022.2151406
2022
Chester, C. Lein, A. Sundberg, J. Diffendorfer, J. Gonzalez, C. Mattsson, B. Medellín, R. Semmens, D. Thogmartin, W. Derbridge, J. and L. López–Hoffman. 2022. Using ecosystem services to identify inequitable outcomes in migratory species conservation. Conservation Letters 15. doi: https://doi.org/10.1111/conl.12920
Durand, L. and J. Sundberg. 2022. Monster plants: The vegetal political ecology of Lacandonia schismatica. Journal of Political Ecology 29(1): 189-207.
2021
Osborne, T. S. Brock, R. Chazdon, S. Chomba, E. Garen, V. Gutierrez, R. Lave, M. Lefevre, and J. Sundberg. 2021. The Political Ecology Playbook for Ecosystem Restoration: Principles for effective, equitable, and transformative landscapes. Global Environmental Change 70: 1-7.
2020
Sundberg, J. Dempsey, J. and Marchini, F. R. 2020.  Nature–Culture.  In International Encyclopedia of Human Geography, 2nd Edition, edited by A. Kobayashi, 315-324. Oxford: Elsevier.
Durand, L. and J. Sundberg. 2020. El Sargazo y Nosotros. Nexos, 1 Junio.
2019
Durand, L. and Sundberg, J. 2019. Sobre la ecología política posthumanista. Sociedad y Ambiente. doi: 10.31840/sya.v0i20.1989
---