Leila Harris
Associate Member (Institute for Resources, Environment and Sustainability)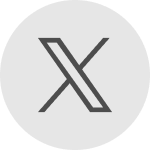 Twitter
Research Area
Education
Dept of Geography, University of Minnesota, 2004, PhD
---
About
Co Director, Program on Water Governance
Professor, Institute for Resources, Environment & Sustainability
Professor, Institute for Gender, Race, Sexuality & Social Justice
Leila M Harris is a Professor in the Institute for Resources, Environment and Sustainability and also in the Institute for Gender, Race, Sexuality and Social Justice at the University of British Columbia. Professor Harris is a settler scholar living and working in unceded Coast Salish territory, with family ancestry from Mediterranean and European regions (she/her pronouns). A socio-cultural and political geographer, her work connects political ecology, nature-society studies, and issues of socio-cultural difference, inequality, and politics.
Specific projects have investigated water politics, governance, state building, and scale in the Tigris-Euphrates basin in Turkey, concerns related to gender dimensions of irrigation and water governance, and practices and narratives related to everyday water access and inequities in Accra, Ghana and Cape Town, South Africa.
Other research efforts have focused on water governance and water quality in Canada, ranging from concerns regarding water quality, access, and governance for First Nations in British Columbia to narrative and arts-based inquiry focused on the non-material dimensions of water insecurity.
---
Teaching
---