Priti Narayan
Assistant Professor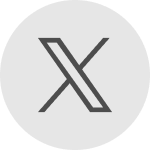 @pnarayan05
Research Area
Education
Rutgers The State University of New Jersey, 2019, PhD
Columbia University, New York, MA
University of Madras, Chennai, India, BA
---
About
Asa and Kashmir (A&K) Johal Chair of Indian Research
Director of the Centre for India and South Asian Research (CISAR), 2022/23
My research and teaching interests center around urban processes and politics, particularly in India. In my primary research project, I examine how contemporary urban development interacts with historical structures of patronage-based state-society relations in Chennai, India. I use ethnographic and archival methods to investigate how residents negotiate with local politicians, bureaucrats, and activists to preserve citizenship in urban landscapes marked by violent, large-scale slum evictions.
I have been learning from collective struggles for tenure security for the urban poor in Chennai for over a decade now. A new project aims to narrate the history of the city through the personal and professional histories of my colleagues in Pennurimai Iyakkam ("Women's Rights Movement"), a 40-year old organization that mobilizes female residents of urban poor settlements around the rights to land and housing and access to basic services. In exploring the methodological possibilities of collaborative activist scholarship, this work will attempt to highlight the scholarly value in the lived experiences of working-class activists and residents as narrated and theorized by them, as well as the potential for scholarly work on and by social movements to influence public discourse. The politics of expertise and knowledge production, feminist methodologies, and public scholarship are of great interest to me.
My colleagues and I frequently collaborate to write about economic and social protections for unorganized workers in Tamil Nadu. Our/my writing has appeared in news and media outlets such as The Times of India, The Hindu, OpenDemocracy, and Kafila, among others.
Prior to joining UBC, I was a postdoctoral fellow in the Princeton Mellon Initiative in Architecture, Urbanism and the Humanities and the Princeton Institute for International and Regional Studies. Before re-entering academia to do my PhD, I led policy research and advocacy on informal settlements as part of Transparent Chennai, a team that created research and maps on neglected issues concerning the urban poor through participatory data collection and mobilization. I also have a year's experience working as a reporter for The Hindu.
---
Teaching
---
Publications
Recent academic publications
2023
NARAYAN, P. 2023. Experiments in peripheral urbanization: Building and unbuilding commons in urban India. https://doi.org/10.1177/0263775822114873
2022
NARAYAN, P. and E. ROSENMAN. 2022. From crisis to the everyday: Shouldn't we all be writing economies? Environment and Planning A: Economy and Space 54(2): 392-404. doi:10.1177/0308518X211068048
NARAYAN, P. 2021. Review of Animal Intimacies: Interspecies Relatedness in India's Central Himalayas by Radhika Govindrajan. Pacific Affairs, Vol. 94, No. 2
2020
NARAYAN, P. 2020. 'A Privilege for All Times' Gastronomica: The Journal for Food Studies 3(20), 60-61
2018
NARAYAN, P. 2018. The informal local: A multi-scalar approach to examining participation in urban renewal. In Urban Renewal, Community and Participation: Theory, Policy and Practice, edited by J. Clark and N. Wise, 199-217.  Springer (The Urban Book Series).
2017
NARAYAN, P. 2017. Displacement as disaster relief: Environmental gentrification and state informality in developing Chennai. In Just Green Enough: Urban Development and Environmental Gentrification, edited by W. Curran and T. Hamilton, 139-150.  London: Routledge.
Recent media publications
Kalaiyarasan A and Narayan, P. 2022. The growth and limitations of Dravidian urbanism. The Hindu.
Geetha R and Narayan, P. 2022. Displaced: No place for the poor in cities anymore. The Times of India.
Geetha R and Narayan, P. 2022. Salt workers in a soup. The Times of India.
Kalaiyarasan A and Narayan, P. 2022. Challenges to Tamil Nadu's urban future. The Hindu.
Geetha R and Narayan, P. 2022. Tamil Nadu women's draft policy needs to refocus on unorganised sector. The Times of India. 
Geetha R and Narayan, P. 2021. Can slum resettlement policy make eviction less painful? The Times of India.
Geetha R and Narayan, P. 2021. Out of school, this is what kids are doing. The Times of India.
Geetha R and Narayan, P. 2021. Did you fire your maid? Here is the untold story. The Times of India.
Geetha R and Narayan, P. 2021. Many holes in laws promising safety net for guest workers. The Times of India.
---
Awards
(As Co-PI) Canadian Institutes of Health Research/Operating Grant – HIV/AIDS CBR Program – General – The impact of displacement on health among people living with HIV in Vancouver, Canada.
Hampton New Faculty Research Grant, 2021-23
---
Graduate Supervision
Varun Panickar, Geography (Advisor)
Koharu Loulou Chayama, Interdisciplinary Studies (Co-advisor with Dr. Rod Knight)
Amrita V. Nair, Geography (Co-advisor with Dr. Rafi Arefin)
Please note that I do not plan on taking on additional graduate students for supervision at this time. 
---
Postdoctoral Supervision
Paroma Wagle (co-supervised with Dr. Kavita Philip)
---