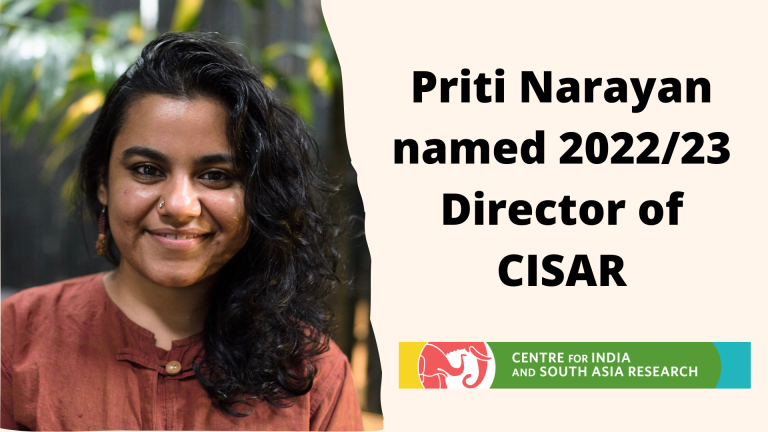 Priti Narayan has been appointed as the Director of the Centre for India and South Asia Research for the 2022/23 academic year.
CISAR is part of the Institute of Asian Research at the UBC School of Public Policy and Global Affairs.
Dr. Narayan has also been awarded the Asa & Kashmir (A&K) Johal Chair of Indian Research.
This is an endowment-funded chair administered through the Institute of Asian Research, and created to facilitate study, research and teaching concerning contemporary India in the broad field of social science, law and humanities at UBC.
Of the appointments, Dr. Narayan said:
"I am honoured to serve as A&K Johal Chair and director of CISAR, and begin a new relationship with the Institute for Asian Research and SPPGA. Building on the work of my colleagues in CISAR, I hope to foster critical conversations on contemporary South Asia with scholarly and activist communities at UBC and beyond."
You can learn more about her research and teaching here.