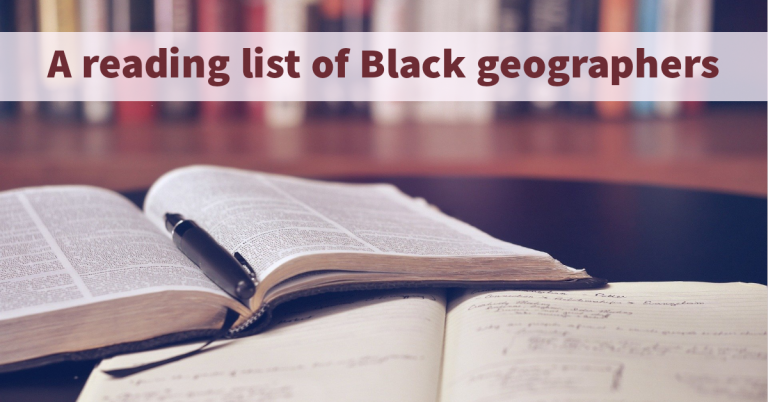 What follows is a collection of work by Black geographers, and additional recommended readings on Black geographies and anti-Blackness in the United States and Canadian contexts. It is by no means a comprehensive or exhaustive review of Black scholarship in this area.
This has been compiled by students and faculty at UBC Geography.
We recognize that we as a department have a great deal more work to do in order to directly support scholarship on race, and Black scholarship in particular.
This list marks a small effort to use the privilege we have – knowledge and a platform – to uplift Black scholarship within our own community and beyond.
Publications requiring library access
Books
Talks
Podcasts
With thanks to Rachel Brydolf-Horwitz, JP Catungal, Jessica Dempsey, Albina Gibadullina, Miriam Grant, Leila Harris, Micah Hilt, Bonnie Kaserman, David Ley, Terence Gary McGee, Juanita Sundberg, Gabriele Woolever, Elvin Wyly.
This is an evolving resource – please contact Mary Halton with additions or updates.