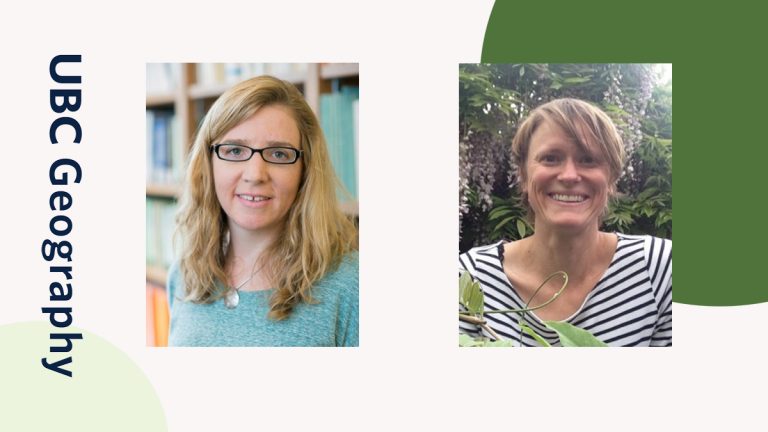 Siobhán McPhee and Jessica Dempsey have each been awarded a UBC Killam Research Fellowship.
The fellowship enables faculty to pursue full-time research during a recognized study leave, and Geography faculty received two of the ten that were awarded across both UBC campuses this year.

Enhancing student learning and public engagement
Dr. McPhee will be using this time to continue her work on public scholarship. "I am, and have been since I started at UBC, an advocate for community engagement and generally having students and the academy reach out beyond the 'traditional' norms of research dissemination. As academics, we must not forget that we are members of the public, and our students too come to us from the public realm. I believe we are in a time where immersive media and digital technologies can enhance how we engage with our students, and how we engage with the broader community through public scholarship."
Earlier in the COVID-19 pandemic, Dr. McPhee focused her work on developing a blended approach to teaching courses at UBC Geography — this combines online and in-person learning experiences, and expands the idea of the traditional lecture by incorporating more interactive elements and digital technologies. She will use some of her time during the fellowship to evaluate this model before additional courses are offered in this format.
"The second half of my leave will be spent giving voice through the use of digital storytelling, to the most vulnerable recent arrivals to Vancouver affected by the pandemic. New immigrants (five years or less) are overwhelmingly employed in sectors deemed essential, but with little acknowledgement, and I want to provide them with a platform to speak."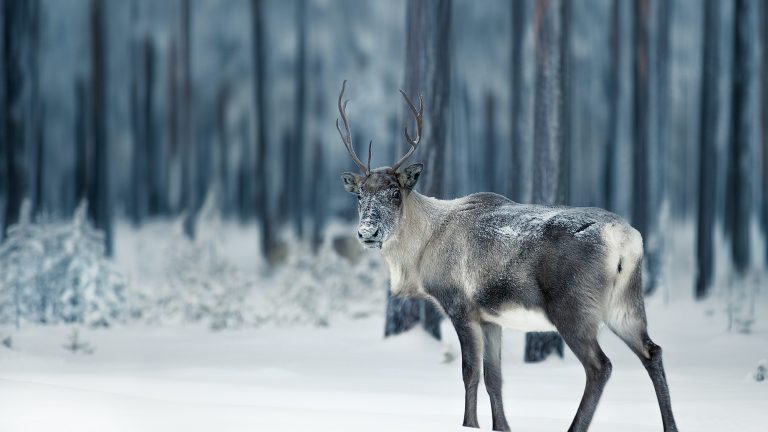 Investigating the 'extinction paradox'
The past few decades have seen a significant global effort towards reducing species loss and protecting biodiversity. Yet ecological crises, including species loss, have proliferated and deepened during this time. Vertebrate populations have declined by an average of 60 percent since 1970. So why and how are they being lost amid all of this ostensible protection?
This is a question that Dr. Dempsey continues to work on: "My research investigates what my collaborator Rosemary Collard (SFU) and I term the "extinction paradox": the simultaneous proliferation of biodiversity and wildlife science, law and policy amidst continued ecological declines. With the support of the Killam Research Fellowship, I will advance my research to better understand this paradox, focusing on the political and economic drivers of biodiversity loss and extinction."
Dr. Dempsey's work spans two projects. Tracing biodiversity capital explores the world of conservation finance, and the relationship between assigning financial 'value' to nature and turning a profit on biodiversity efforts.
The second looks at how this process has specifically affected endangered caribou species in B.C.; where their populations continue to decline due to the impacts of extractive industries like forestry and mining, despite significant financial incentives to protect them.