Mohammed Rafi Arefin
He / Him / His
Assistant Professor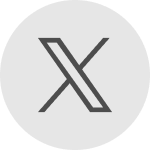 @mrafiarefin
Research Area
Education
University of Wisconsin-Madison, 2018, PhD
University of Arizona, MA
University of California, Berkeley, BA
---
About
My research and teaching are focused on urban environmental politics. I draw on scholarship in infrastructural geographies, urban political ecology and environmental justice, geographical political economy, science and technology studies, and discard studies to explore the politics of urban waste and sanitation. I completed a PhD in geography from the University of Wisconsin—Madison and an MA in geography at the University of Arizona. My undergraduate degree is in development studies from the University of California, Berkeley. Before joining UBC, I was an Assistant Professor/Faculty Fellow at New York University's Gallatin School of Individualized Study.
---
Teaching
---
Research
My research is rooted in the interdisciplinary field of discard studies which is concerned with how power is deeply entwined with systems of disposal. I have examined the complex geographies of waste, power, and inequality in multiple sites and systems from garbage and sewage in Egypt to the afterlives of disposed batteries in North America.
In my current research, I am investigating the development and contestation of Cairo's garbage and sewerage systems from the early 20th century to the present. Focusing on questions of urban history, accumulation, labor, and protest, I position sanitation as a project of both state repression and popular resistance. The established governmental narrative of sanitation crises and failures often blames overpopulation and unsanitary behavior that necessitate a modern technocratic solution. I argue that this framing, with its demographic generalizations and individuation of responsibility, ignores the historical production and contestation of sanitation infrastructures. To better understand the politics of sanitation, I focus on three areas: 1) the place of waste in urban movements and governance; 2) the historical and contemporary development of sanitation; and 3) the political economy of waste.
Through my research on shifting theories of urban sanitation in Egypt, I also became interested in the contemporary fields of wastewater epidemiology and the microbiology of the built environment. New technologies have allowed biomedical researchers and municipal officials to examine the microbial life of cities with unprecedented accuracy, scale, and speed. This emerging field is producing a new source of data, derived from urban sewage, with which to understand and govern cities. In this new project tentatively titled "A Political Ecology of Surveillance: the history and contemporary politics of wastewater epidemiology", I examine how this field is changing the relationship between waste, health, and urban governance across the Middle East and North America.
I have also explored my interests in waste and sanitation through collaborative projects led by Dr. Sarah Moore on the North American hazardous waste trade.
---
Publications
2021
2020
2019
2018
---
Awards
---
Graduate Supervision
If you are interested in working with me on issues of urban environmental politics, waste and sanitation, and/or environmental justice in the Middle East, North America, or beyond please send me an email to begin a conversation.
Christopher Reimer (Geography, Co-Advisor with Juanita Sundberg)
Lara Şarlak (Anthropology, Committee Member)
Micah Hilt (Geography, Co-Advisor with Elvin Wyly)
Rachel Stern (Geography, Co-Advisor with Leila Harris)
Cal Quinn (Geography, Co-Advisor with Juanita Sundberg)
---